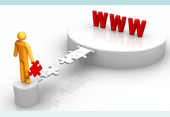 APPOINT ME CONNECTING AUSTRALIA'S REMOTE AND FLEXIBLE WORKFORCE
WITH EMPLOYERS FOR 10+ YEARS!


Our Strength Is Our People | Real-talent in Real-time
Our mission is: To source the best talent, to provide employers with quick and easy access to quality candidates, anywhere and anytime!
We are passionate about helping individuals take control of their careers by securing work that fits in, and suits their work/life balance needs. We seek to empower individuals by creating positive and rewarding career experiences by connecting them with employers who are seeking skilled and capable workers to join their team.
We appreciate that not all job requirements are the same and that people's availability for work isn't all the same. Our service has been providing flexible job opportunities for people since 2008. Employers and Job Seekers, tell us what you're seeking, whether you seek casual, working holiday, temporary, part-time, contract or permanent workers or work and whether the role is a remote i.e. work from home-based role or workplace-based role.
We support Australian businesses, big and small by providing them with efficient recruitment solutions to supplement their human resources in times of need. We do this by acting as a conduit and facilitating engagement between employers, recruiters, and job seekers. Our licenced and professional recruitment providers promote pre-screened job seekers, that is job seekers whose skills, qualifications, and experience they have verified.
We look forward to making your experience with us a happy and rewarding one.
| | |
| --- | --- |
| | AppMe-RecruitMe (app) enables employers to search for and engage workers anywhere & anytime! |
Appoint Me Pty Ltd is an Australian owned and operated company est. 2008 in Melbourne, Victoria.