APPOINTME is an innovative vocational services provider with a unique digital recruitment strategy
Our Strength Is Our People real-talent in real-time!
Innovative in our approach AppointMe® utilises digital technology, website and mobile application (app) to promote the skills, qualifications, experience and availability of 'pre-screened, ready-for-work-now jobseekers' to employers Australia-wide! Acting as a conduit, we bridge a gap in the employment market by bringing together, the prospective employer, the recruitment provider and the jobseeker for the provision of employment (engaging pre-screened and job-ready candidates). This includes casual, holiday, temporary, part-time, contract and permanent personnel, a vast range of job disciplines across all industry sectors and levels. By pre-screened, we mean that jobseekers have been vetted, interviewed, skill and reference checked by one of our partnering specialist recruitment providers.
In August 2014 we launched our free cross-platform, universal app 'AppMe_RecruitMe', this means the app looks the same on all devices i.e. iPhone, iPad, Apple, Android and Samsung." Jobseekers can use the app to register, update their profile and job status. The app also enables employers to search for and engage job-ready candidates and our members (recruitment partners) to promote and update the details and availability of their job-ready candidates anywhere and anytime!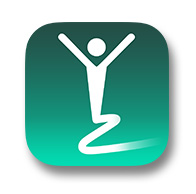 AppMe available for download from iTunes or Google play store.
In September 2014, we responded to our jobseekers suggestions, adding jobseeker development to our services. We now bring together jobseekers and course providers for the provision of training. We are aligned with two reputable RTOs and can now arrange accredited government funded courses under the Victorian Training Guarantee for eligible jobseekers. For more information on the courses and to check your eligibilty, please visit the Our Community page of our website. We hope to be adding more courses and course providers soon.
Our Team: We are a privately owned company based in Melbourne, Victoria. Our team is made up of recruitment and vocational industry professionals, business and marketing consultants, IT experts, administration and customer service personnel. We look forward to making your experience with us a happy and rewarding one!
We are professional, ethical and diligent in complying with appropriate legislation and related compliance matters, and encourage all users to do the same. This is an interactive and secure website where recruitment providers promote pre-screened candidates to employers without disclosing or compromising personal details. Personal information such as name and address (contact details) are not visible on our platform and is not available to any party without prior consent. Our jobseekers are promoted by a jobseeker ID. An employer can only potentially reach a job seeker through a recruitment provider or AppointMe®. You can view our on-line privacy policy here.